For the longest time, I thought product placement would never actually work on me. I have mocked it several times before whenever I saw those practices used shamelessly in various forms of media. Just because Garfield is eating Goldfish crackers doesn't mean I would actually feel the need to go to Publix and buy a flavor of Goldfish to snack on. The LEGO Movie would also show me just how creative people can be with building LEGOs, but that doesn't mean I would buy LEGOs to build things myself. I just never saw myself being affected by these things on a consumer level.
This belief continued onward when I was watching the 25th Anniversary livestream for SEGA's flagship video game series, Sonic the Hedgehog. Or so I thought, anyway. They really loved to show off Totino's Pizza Rolls in many areas of the stream which seemed odd to me. I understand that this is product placement but I found it jarring they'd advertise it so much on a stream that's meant to celebrate a milestone for Sonic. That was all I thought about Totino's for a while. Well, until I wanted to try them.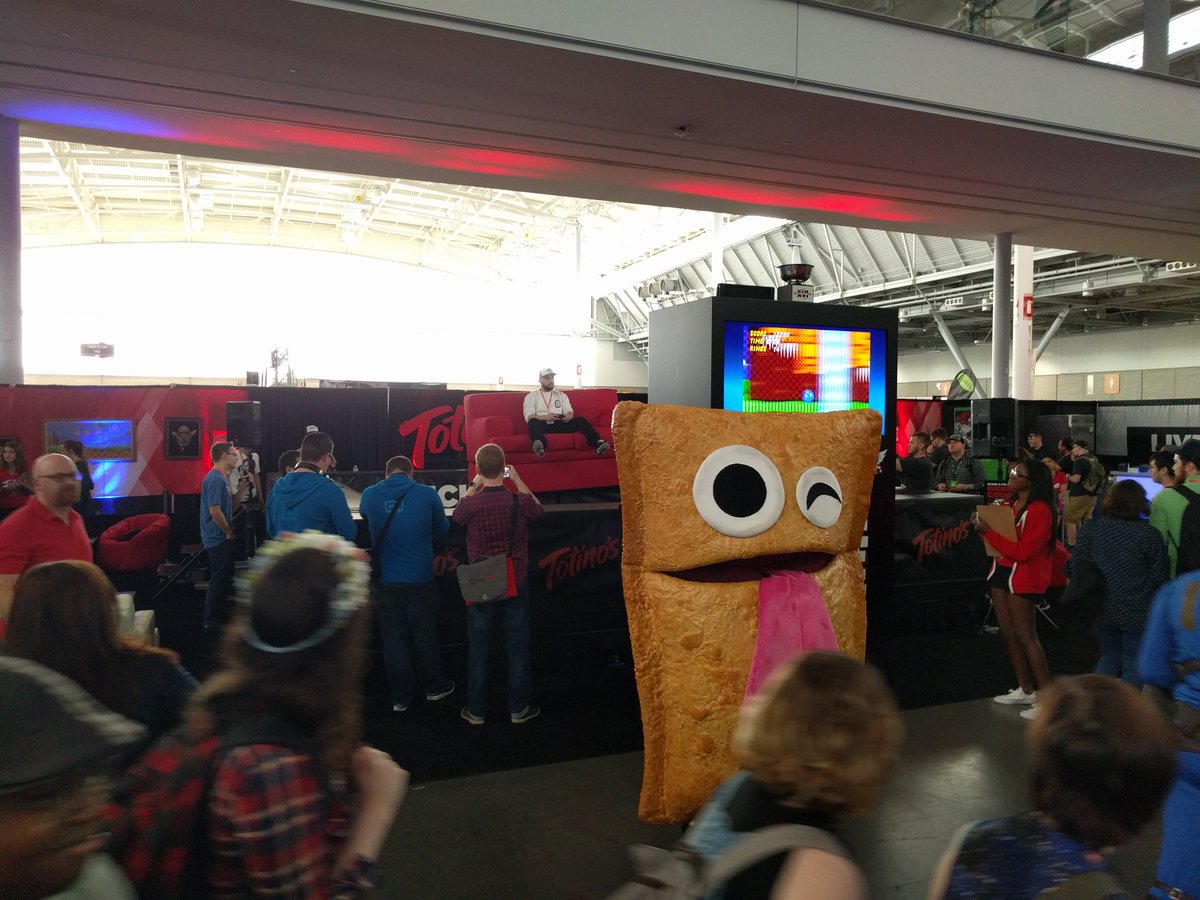 Here's the deal: I am a college student. It's easy to imagine hoarding loads of pizza boxes, but I didn't want my meals to be as formulaic as possible (even if some foods were related to one another). One day, I was looking at the frozen products in the convenience store located on campus. I noticed the Totino's Pizza Rolls boxes as I scanned the shelves. I thought to myself, "Hey, it's that thing that was being advertised on the Sonic livestream." As I stared at the boxes, I then thought, "I think I want to try one of them."
I bought a box of Totino's Pizza Rolls, and tried out the rolls themselves. They were freakin' great.
As aware as I was that I fell right into the trap product placement typically sets, I didn't care. What mattered is that I now sometimes eat Totino's Pizza Rolls thanks to the fact that I'm a Sonic fan. It could be that people can still at least be selective with what they would want to have a closer look at when it comes to these things. Sonic actually provides another excellent example in the form of The Jetzons, a local Arizona band that only existed in the 90s. As more and more interest centered on Michael Jackson's contributions to Sonic the Hedgehog 3's music a few years ago, it turned out that the music for the level Ice Cap Zone was actually a synthesized version of a then-unreleased Jetzons track called "Hard Times". While that song captured a newfound spotlight thanks to the discovery, I listened to more music that the band did back in the day. I found myself listening to these songs very often ever since! Here's a taste.
So, what's the lesson to learn here? Well, you'll never know what you find if curiosity strikes while watching or playing something. It could very well lead you to something more.