At The Game Awards 2016, Overwatch took the top prize as Game of the Year. Blizzard's creation beat out Doom, Inside, Titanfall 2, and Uncharted 4 to claim the award. That's a pretty strong field, but as you all know, I'm quite enamored with Overwatch, so I think the award was more than well-deserved. Multiple gaming and media outlets will be announcing their Game of the Year selections as 2016 comes to a close, as well.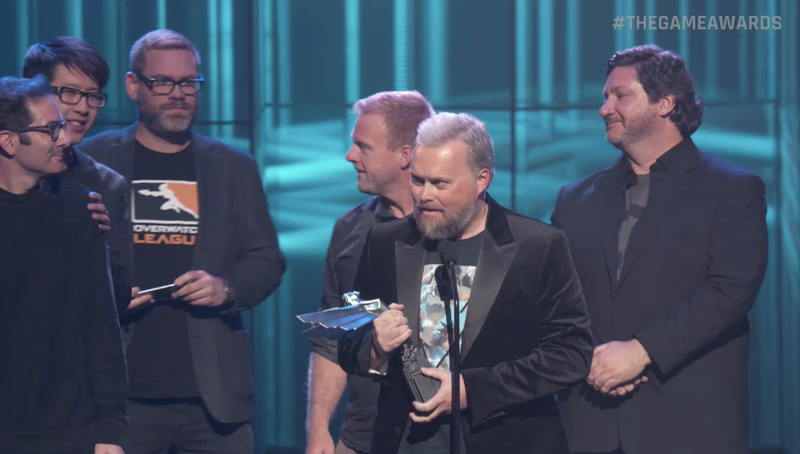 As we enter the sunset on gaming in 2016, is it too soon to focus on the dawn of gaming in 2017 and make some wild, way-too-early predictions for Game of the Year? I think not! Below, I will present to you what I believe will be the top five contenders for the crown in 2017, along with my prediction on who will be the winner! Please note that I am not listing the games in order of my personal preference or degree of anticipation- I am just predicting which games I think will be the best in 2017. Finally, this list reflects my opinions alone; I do not speak for the entirety of the TiCGN staff. With that being said, here are my predictions!
The Legend of Zelda: Breath of the Wild (Wii U, Switch)
Release: 2017
The Legend of Zelda: Breath of the Wild is going to be a huge game for four main reasons. One: It's a Zelda game! This is the first original Zelda game for a Nintendo home console since 2011's Skyward Sword. Two: It is ushering in a new direction for the series, as it shifts to an open world inspired by other modern action-RPGs. Three: It looks absolutely stunning in motion. Finally, four: Despite its vague "2017" release date, Breath of the Wild is expected to usher in Nintendo's latest console, the Switch. Nintendo debuted two new trailers for the game during last night's Game Awards, and it is hard not to be excited after watching them! The Legend of Zelda: Breath of the Wild will certainly be a Game of the Year contender in 2017.
Cuphead (Xbox One, PC)
Release: Mid-2017
Ever since I played the original Super Mario Bros., I've been a sucker for 2D platformers. I'm also a sucker for games with an interesting, unique visual style. Studio MDHR's Cuphead combines both of these into the same game. The game's art style is utterly gorgeous, evoking classic Disney cartoons from yesteryear. The gameplay looks to be fun, yet challenging, drawing clear inspiration from games like Mega Man and Gunman Clive. Furthermore, it supports two-player local co-op, which means I might just get my wife to play this with me! I have been personally looking forward to this game since its appearance at E3 2015, and I expect great things from it when it releases in mid-2017…even Game of the Year.
Horizon: Zero Dawn (PS4)
Release: February 28, 2017
Having cut their teeth on first person shooters for years as the developers of Killzone, Guerilla Games turns their attention towards open-world action with Horizon: Zero Dawn. Players control Aloy, a hunter in a world overrun by creature-like robots called "Machines." Some of these Machines are enormous, nearly approaching the size of the Colossi from Shadow of the Colossus. The game world is fully open to explore without loading screens, and will feature a dynamic day-night cycle. Regardless of whether you are playing on a PS4 Pro or a standard PS4, Horizon also looks to be one of the most visually spectacular games releasing next year. The pressure is on Guerilla to rebound from 2013's rather mediocre Killzone: Shadow Fall; at their current rate, they are on pace to produce one of 2017's best and most anticipated games, and a surefire Game of the Year contender. Horizon: Zero Dawn is scheduled to release on February 28, 2017 as a PlayStation 4-exclusive game.
Resident Evil 7: Biohazard (Xbox One, PS4, PC)
Release: January 24, 2017
Remember when Resident Evil was actually scary? Back when the dogs crashed through the hallway windows, or when Nemesis was breathing down the back of your neck? If so, you're in for a treat. Resident Evil 4, while excellent, ushered in a more action-oriented focus to the series, and by the time Resident Evil 5 released, it could barely be called survival horror anymore. Resident Evil 7: Biohazard looks to be the series' return to its true survival horror roots. Capcom has stated that the game will not be action-packed as recent entries have been, and the immersion and fear is increased by the use of a first-person perspective. If the "Kitchen" demo is any indication, horror gaming fans are in for a thrill ride. Moreover, PS4 users can play the game entirely on PlayStation VR. This game looks like a frighteningly good Game of the Year contender to me!
Scalebound (Xbox One, PC)
Release: 2017
Xbox fans were dismayed when Scalebound was delayed into 2017, and for good reason: the game is unlike anything else currently available on the console. Scalebound is an action-RPG wherein the player controls the protagonist, Drew, who is aided by his huge, awesome-looking dragon pal Thuban. Players will be able to explore and engage in combat in the beautifully-realized world of Draconis as they progress throughout the story. The game also features a four-player online co-op multiplayer mode. Being developed by Platinum Games (of Bayonetta and The Wonderful 101 fame), you can expect some addicting, precise and flashy combat. Scalebound can't come soon enough for RPG-hungry Xbox gamers, and I fully expect it to be in the discussion for Game of the Year 2017.
PREDICTION: In an extraordinarily strong field, I predict that The Legend of Zelda: Breath of the Wild will be awarded Game of the Year 2017 by the majority of the gaming media. Gamers are hot for a new Zelda game, and the new open-world mechanics, pretty visuals, and launch on a new console should propel this game to greatness.
What do you think, readers? Do you agree or disagree with my predictions? Let us know in the comments!