Mario, Mario, Mario…Is there any wonder why Nintendo's icon remains a cash cow franchise to this day? There's hardly another video game series that has as much creativity and endearing charm to it. Not to mention, the Mario characters have starred in a ginormous variety of games divided into several genres. As flexible as the franchise has always been there are surely certain titles out there that have quietly passed by the average gamer. This list is dedicated to the littler-known titles in the Mario franchise.
Hello reader. My name is Ryan Silberman and this is my ninth Top 5 list!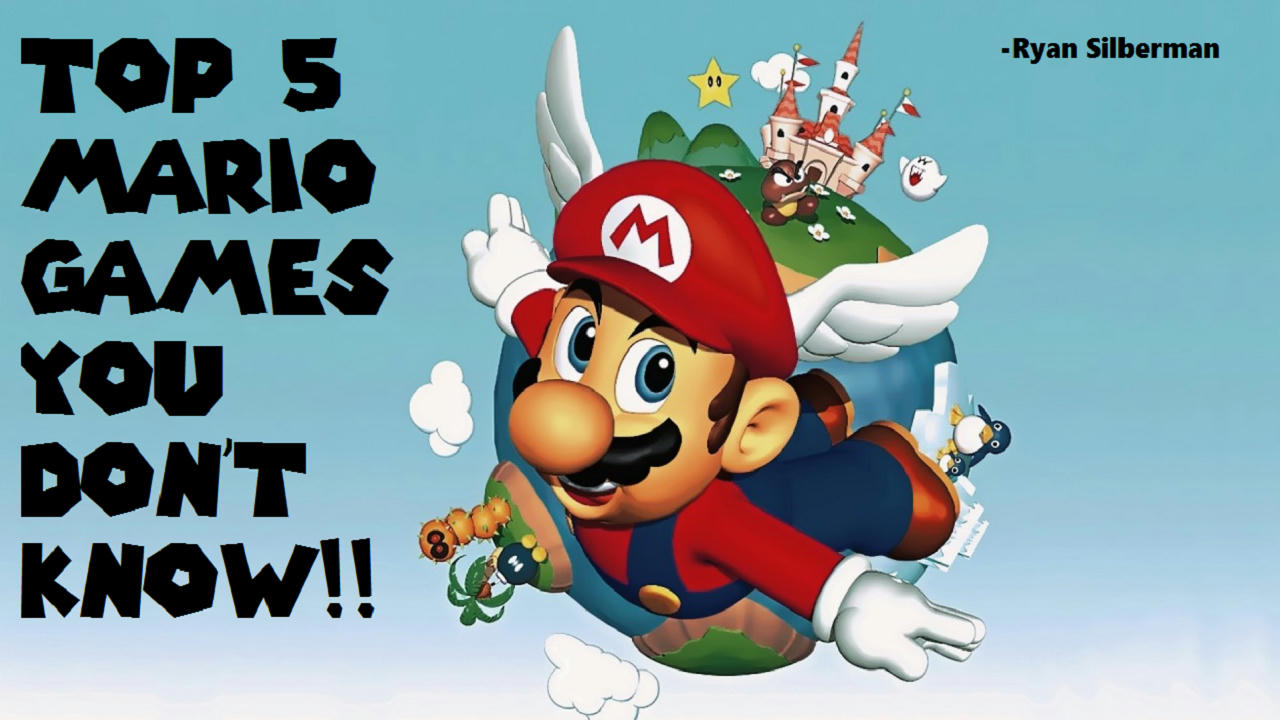 #5 – Mario Party-e
The Game Boy Advance may have been a huge success, but what about its peripherals? How many people ever owned a GBA link cable? Or a GBA Player for the Gamecube, let alone a cable that connects the GBA to the Gamecube? Better yet, how many people have heard of the e-reader? The e-reader is a GBA add-on that allows for players to scan cards to play games. It sounds interesting, but the majority of the games that were made for it are simply ports of NES games. Bigger titles would use the e-reader to shoehorn a bit of support for in-game item benefits, but perhaps the most interesting of the bunch would be Mario Party-e.
Mario Party-e is the first entry in the series for a portable console, but it is not set up like a traditional Mario Party. Unlike the other e-reader games, this title is a full-on card game that doesn't even really need the e-reader itself to be played. So why is the e-reader support present? Well, it's so the player could swipe the cards to play a minigame on the GBA when the event calls for it. If you want to experience the series tradition of minigames in the game you better have the proper cards at hand to scan in order to play them!
It all seems to make up a rather interesting and involved card game. It's just a shame that I've never gotten to truly play it (at most, I only ever had a card for the minigame with Yoshi in it),  I'm sure I'm far from the only one. I would certainly like to see a card game like this surface today, if with the minigame requirements tweaked. I'm sure Nintendo could figure it out sometime, right?
#4 – Kaettekita Mario Bros.
Released in 1988 for the Famicom Disk System, Kaettekita Mario Bros. is a peculiar take on the classic arcade game Mario Bros. Japanese players were the only ones that were able to get their hands on this one. Loosely translating to "Return of Mario Bros." or "Mario Bros. Returns", Kaettekita Mario Bros. features loads of differences from the original game.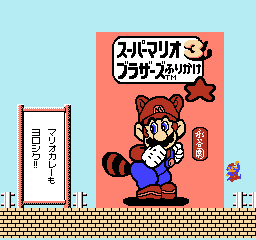 There are several new levels and subtle features (such as the ability to change direction in mid-air), and more notably, Kaettekita Mario Bros. features in-game advertisements for Super Mario Bros. 3 and the food company Nagatanien, who had sponsored the game. There is also a game mode where players would get to use a slot machine minigame to continue progress after getting a Game Over. More importantly scoring 100,000 and 200,000 points would grant players mail-in promo codes for sweepstakes prizes. Maybe I should enter mine in!
Oh wait, the promotion expired in May 31, 1989. Sad face…
#3 – Mario Artist games
While the e-reader may have been a commercial failure, it certainly wasn't the outright dud that was the Nintendo 64DD. With less games than even the God-forsaken Virtual Boy, it was no wonder the Big N scrapped further plans for the add-on and never released it outside Japan. That didn't stop them from making four Mario Artist games. As indicated by the title, this series is a spiritual successor to Mario Paint (despite that the SNES mouse never really caught on). There were going to be eight games in the series, but it was halved due to the immense failure of the 64DD. The existing games are Paint Studio, Talent Studio, Communication Kit, and Polygon Studio.
Like Mario Paint these games were basically creative tools and experiments with digital mediums. Communication Kit would have been used to connect online for content sharing. How long did the service last? A little bit over a year. Nevertheless, it hasn't been all doom and gloom for Nintendo. A special mode in Polygon Studio where players play quick minigames would later resurface as its own series in the form of WarioWare, and Nintendo designer Yamashita Takayuki credits his work on Talent Studio as what would lead to the creation of Miis.
#2 – Hudson Soft's 80s Mario games
Before Hudson Soft cooperated with Nintendo on the Mario Party series, they once released games for the Mario franchise for Japanese computers in the 80s. Such obscurities include Punch Ball Mario Bros., Super Mario Bros. Special, and Mario Bros. Special. They aren't straight ports, rather they are new installments that throw a curveball or few into the gameplay mechanics.
The stages would be laid out much differently in the level design and there would even be new items and mechanics entirely. Super Mario Bros. Special is the biggest case of this; not only are the level completely different than the NES game, but Mario can collect wings to make him "swim" in the air and hammers to smash things like in Donkey Kong. Punch Ball Mario Bros. would also have players use a different way to stun enemies (by throwing "punch balls" of course) rather than hitting them from underneath footholds.
#1 – Mario Bros. II
In 1987 an amateur Dutch programming group under the name of Thundersoft created a Mario game for the Commodore 64 without Nintendo's approval. In fact, the game was never really meant to be sold or released in a commercial manner. Mario Bros. II was really meant to be more of a test than anything to see if the developers were able to pull it off. So what exactly is Mario Bros. II? Is it meant to be a sequel to the arcade game or what? Well…
It's actually a remake of the Game & Watch version of Mario Bros., which is notably unrelated to the arcade game in every way except the name and characters. Not a bad reason to label it as a sequel, I'll say. As Mario and Luigi, the player(s) must package bottles that stroll along the conveyor belt and eventually toss said package into the truck. This unofficial port includes more color and even features music! It may not have been authorized by Nintendo itself but it nevertheless remains an interesting historical curiosity.