Fans of online multiplayer shooters have been treated to some truly high-quality experiences this generation. I've had the chance to play most of them, and have compiled a list of my five favorite games of this type that I have played so far. These games are not listed in any particular order, as I believe each game provides an extremely enjoyable experience in its own way. This was a difficult task, so I will be listing some honorable mentions at the end as well. As always, if there is anything you think I missed, or if your favorite game didn't make the cut, let us know in the comments (I can already hear Battleborn fans furiously typing away in the distance).
Without further ado, let's get the countdown started!
Titanfall 2
(Xbox One, PS4, PC)
Titanfall 2 takes everything that was great about the groundbreaking first entry in the series and makes it better. Every weapon is balanced well and feels like it has a purpose. Perks and streaks are all useful, with no "crutch" perks. This ensures that you have the flexibility to customize your loadout to your liking, without relying on the same one or two perks for each class you create. The fantastic movement system from the original game has been carried over as well.
The best part about Titanfall 2 is, of course, the Titans themselves. You are no longer able to fully customize your Titan's loadout; each one has its own strengths, weaknesses, abilities, and trade-offs. This enabled Respawn to balance the Titans, making each one feel viable, yet not invulnerable. A subject of criticism is the increased vulnerability of the Titans, but it forces the player to be more skilled in their use while playing to the abilities of each.
EA bungled Titanfall 2's launch by not putting it on EA Access, and releasing it right around the same time as juggernauts like Call of Duty Infinite Warfare, Battlefield 1, and Gears of War 4. I would make the argument that the multiplayer in Titanfall 2 far exceeds those games, and is worth a play regardless of which platform you own.
Call of Duty: Modern Warfare Remastered
(Xbox One, PS4, PC)
I've spoken at length about what makes Call of Duty: Modern Warfare Remastered so great. It's tactical, it requires skill, and by golly it's boots on the ground! Even though this is a remaster of an old game, MWR manages to feel fresh among the current crop of futuristic shooters. There's crutch perks, overpowered weapons, and an ultra-fast time to kill (TTK), and I wouldn't have it any other way. The Legacy edition of Infinite Warfare that includes this game is discounted frequently (it can routinely be had for around $50 or $60), and MWR multiplayer alone is worth the price of admission. If you're yearning to experience the glory days of Call of Duty in modern times, Modern Warfare Remastered is your ticket.
DOOM
(Xbox One, PS4, PC)
While some have criticized the multiplayer in DOOM for being shallow and the weakest part of the game, I personally love it. Our own David Yerion was impressed by the beta, and the full multiplayer experience is even better. What you need to know about the multiplayer in DOOM is that it is basically Quake III with much better visuals. Everything you remember about that classic is here, including armor and health pickups, the mad rush to power weapons, and Quad Damage (complete with the original sound effects!). If you cut your teeth on the multiplayer in games like Unreal Tournament and the aforementioned Quake in the late 90's – early 2000's, you'll find a lot to love here.
Overwatch
(Xbox One, PS4, PC)
After you finish playing the future mech shooter, the military shooter, and the old-school shooter, you may be in the mood for something different. Overwatch is the game that will fit the bill. In fact, the game was my inspiration behind the first article I ever wrote for The Inner Circle. What makes Overwatch so great lies within how balanced its charming characters are, and the interplay between them. How Blizzard was able to so seamlessly merge a FPS with a MOBA is commendable. This is what makes playing Overwatch such a refreshing experience. The stylish visuals and impeccable map design are just icing on an already-delicious cake.
Splatoon
(Wii U)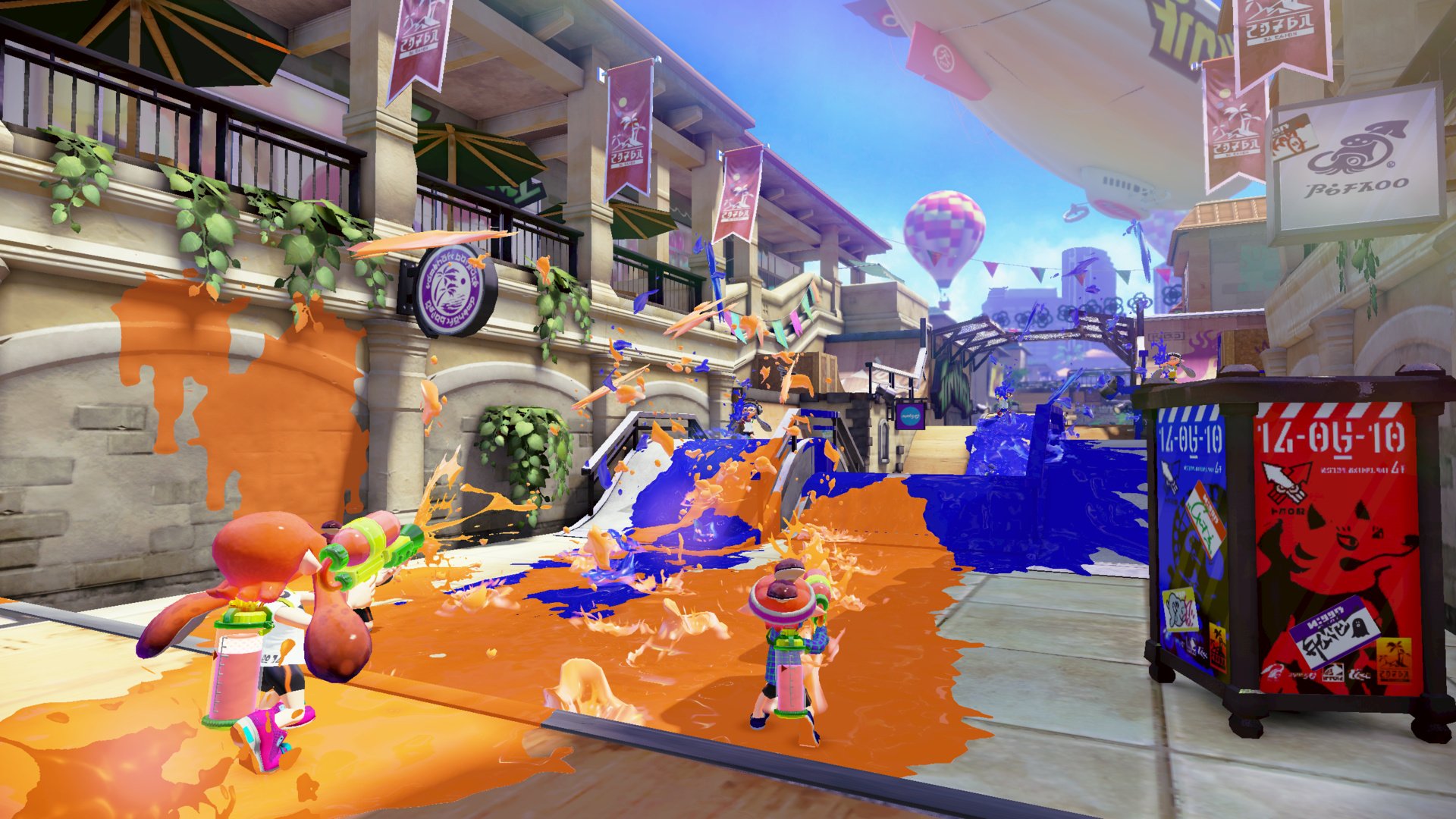 Overwatch still not unique enough for you? I suggest you try your hand at Splatoon. The object of the game is simple: cover the map in as much ink as possible, while preventing the other team from doing the same. The concept is simple in theory. In practice, it reveals unexpected depth. Your own ink allows you to transform into a squid for fast traversal, before popping up and ambushing an enemy. This also allows you to refill your ink, acting as the game's "reload" mechanism. You will soon learn to quickly transform from a kid to a squid to a kid (now), covering every corner of the map with ink in your wake. What's refreshing about this game is that kills are relatively unimportant and the game doesn't track your kill-death ratio, making it welcoming for newcomers. Its Miiverse community is also an excellent repository of Squidward memes.
If you own a Wii U, you owe it to yourself to at least try Splatoon. I think it's great, and am eagerly looking forward to Splatoon 2 when it launches for the Switch later this year.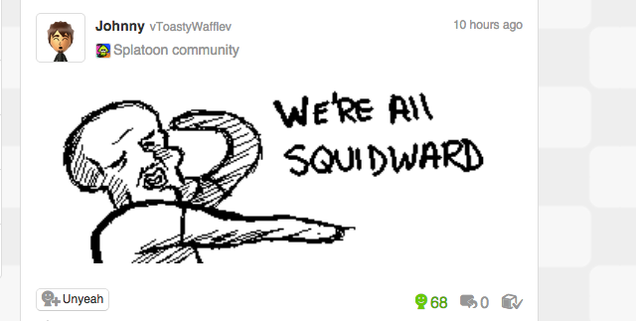 Yeah…
Honorable Mentions:
Destiny (PS4, Xbox One, PC)
Halo 5 (Xbox One, PC)
Gears of War 4 (Xbox One, PC)
Battlefield 4 (PS4, Xbox One, PC)
Blacklight Retribution (PS4, PC)